Битломаны сегодня тусуются у Гризли. Вспоминаем битловские песенки про животных:



Кто сможет расшифровать эту картинку?
Я помогу: Ринго стоит среди щупальцев осьминога из его песенки Octopus's Garden. Морж
конечно из песенки I'm A Walrus, а на нем прыгает Rocky Raccoon. Джорж со свинкой из его
песни Piggies. Мартышка сидит на Джоне в честь песенки Everybody's Got Something to Hide
Except Me and My Monkey.



А еще есть Hey Bulldog! и Dig A Pony. Не считая песен про птичек: Blackbird и And Your Bird
Can Sing. Кажется я кого-то забыл... ах да, собаку Марту у Маккартни - Martha my Dear.



На YouTube все фонограммы Битлс и видео сейчас под запретом! Поэтому смотрим на ОК:





Ринго по следам своей песенки выпустил недавно детскую книжку:




После этой фотографии я включил Ринго Старра в список Гризлимэнов в 2013 году.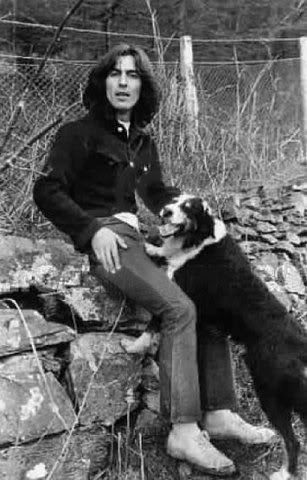 Если Джордж оказался в клетке - значит он птичка.
Слушаем редкую версию Blackbird: