Абревиатура AMNH значит American Museum of Natural History.
В зале североамериканских млекопитающих центральное место занимает диорама с
животным миром Америки. Диорамы - они впечатляют всегда!


Они были созданы мастерами Belmore Browne and George Browne в 40-е годы.


Все диорамы в зале отреставрировали в прошлом году и они снова стали роскошны как полвека назад.


Работа по реставрации сравнима с первоначальной по трудозатратам...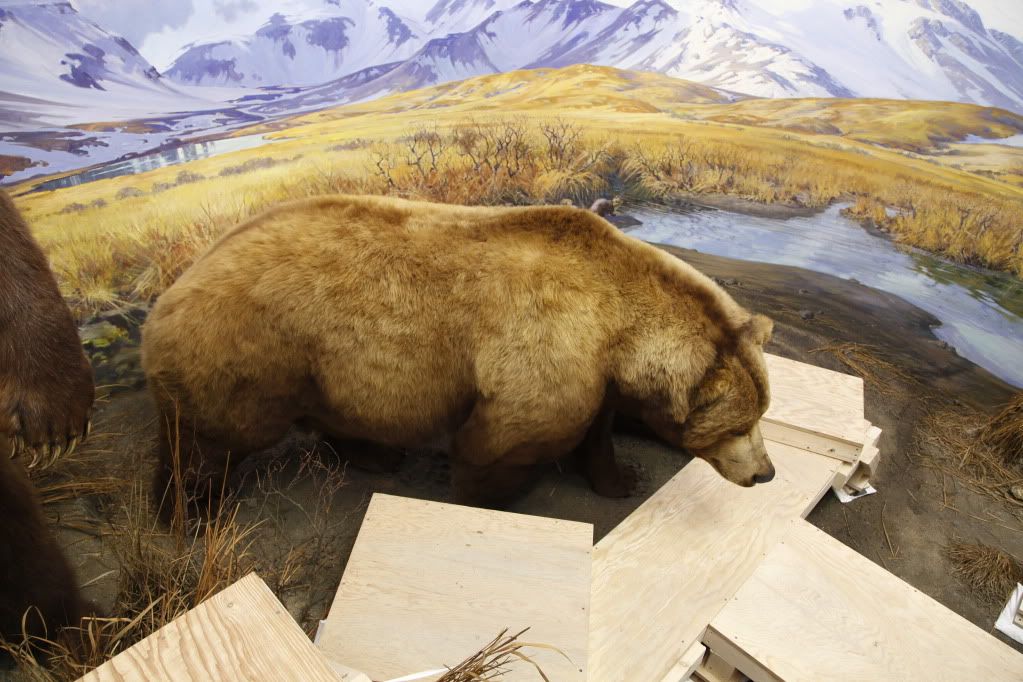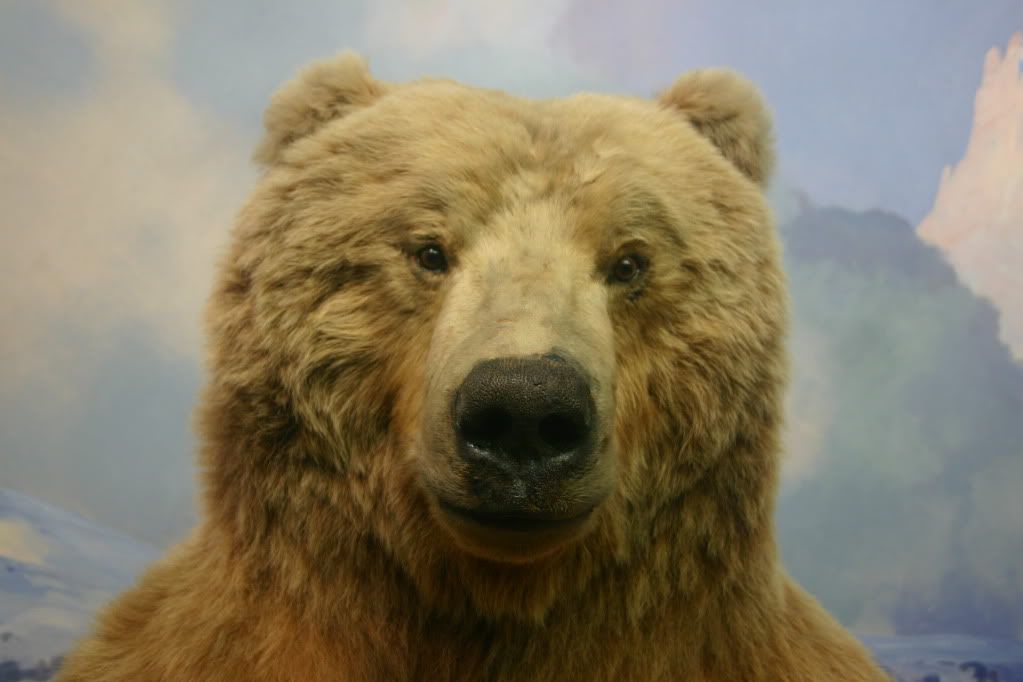 Выцветшая морда до реставрации...

и после.
Медвежья добыча тоже нуждалась в реставрации.

Когда дело сделано - чувствуешь себя героем!


Ну молодцы, что тут скажешь.